As beautiful as the pictures are, they come nowhere close to capturing the breathtaking beauty that is New Zealand. If you want to get in touch with nature, here's one place to satisfy your wanderlust. Nowhere else in the world will you find such a diverse climate and variety of activities. Picture a snow-capped mountain with lush rainforests at its base, rocky volcanic territory with geothermal pools, and marine/animal life like whales, dolphins, and seals.
Visiting NZ in the summer can mean you wear shorts and a t-shirt during the day and a beanie and mittens at night. It also wouldn't be an exaggeration to say that the locals are thrill junkies. After all, they invented bungee jumping, jet boating, and Zorbing (rolling down a hill in a giant plastic ball).
From someone who's been to New Zealand and had 2 full weeks packed full of white-water rafting, penguin-viewing, and camping, here are some tips that will help you plan your trip. Kia Ora!
Stand Under the Archway at Cathedral Cove
Only a few short hours from the capital city of Auckland is the breath-taking Coromandel Peninsula. Stop for a few hours to take in the beautiful beachfront, and get your picture taken under the famous naturally-formed Cathedral Cove archway. If you're a fan of The Lion, the Witch, and the Wardrobe movies, you'll remember this as one of the filming locations!
Not too far from this location, you can dig yourself your own hot tub. Underground volcanoes heat the soil, and you'll only have to dig a few feet in the sand for the hot water to rise to the surface. Weather providing, you'll also be able to enjoy some ocean swimming and kayaking! Don't forget to pick up some ice cream on the way out.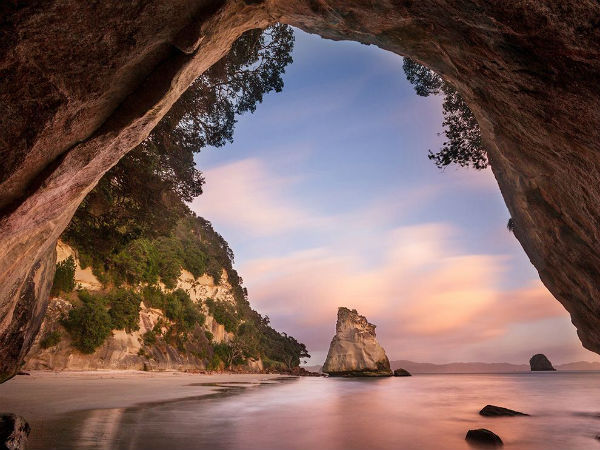 Image Credit: National Geographic
Explore the Mini Paradise of Hobbiton
While it's one of New Zealand's most well-known tourist attractions, the Hobbiton Movie Set outside the town of Matamata is a must-see. It even operates in the centre of a real sheep farm! Upon your arrival via shuttle bus, you'll have ample opportunity to take photos of the hobbit-sized homes we know and love from Lord of the Rings. At the end of your tour, you'll get to enjoy a complimentary pint of Southfarthing ale, cider, or ginger beer at The Green Dragon Inn. All these beverages are exclusively crafted so you won't find them anywhere else! I recommend the Amber Ale, but the Apple Cider is also delicious.
Once you've had your refreshment and enjoyed the roaring fireplace, your next stop is the gift shop! You can buy anything from postcards to replicas of the One Ring. I regret not picking up an Elven Leaf Brooch (worn on the hobbits' cloaks). Make sure you buy one!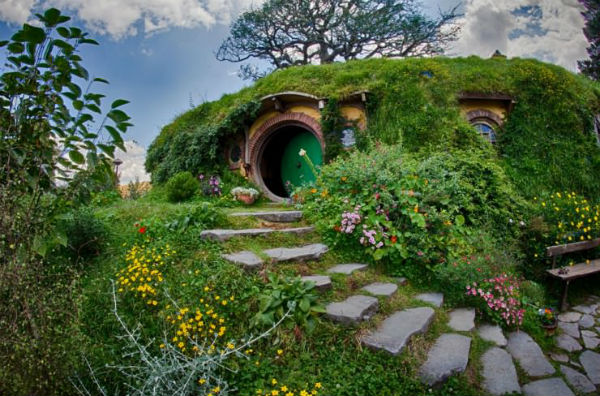 Image Credit: Thomas Zlabiroth
Take the High Road at the Tongariro Alpine Crossing
New Zealand has many hikes that are known as some of the best in the world. The best is the Milford Track, but my favourite 1-day hike was the Tongariro. While the 19.4 km, 8-hour hike of mostly uphill land was a challenge, it was the highlight of my trip in NZ. You'll need to be up at the crack of dawn, and even if it's a warm day, wear layers of breathable but thermal clothing. It can get windy on a volcanic peak!
While trekking through the active-volcanic territory (the last minor eruption occurred in 2012), you will feel like the luckiest person in the world. Your hike will begin with a craggy mountain path scattered with clumps of low grass, moss, and shrubbery. Next is a rocky pass followed by a dessert-like gully. Don't be alarmed if you see steam coming from the mountain – it's normal! Prepare to have your breath taken away when you reach the top.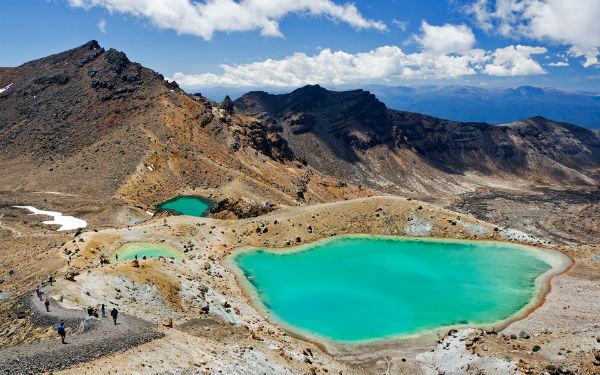 Image Credit: Ezperienza
Go Swimming in the Ocean with Dusky Dolphins
Yes, NZ has everything, dolphins included! If you love fishing, whale-watching, and seal swimming, you'll find it all here. Due to a deep-sea trench with ample food, marine life is abundant along the coast. Don a wet suit, flippers, mask, and snorkel and wake yourself up with some chilly sea water. It'll all be worth it when you meet some friendly dolphins under the sea. Keep in mind that wild dolphins in their natural habitat act differently than those in captivity, so you'll need to make clicking noises and swim in circles to attract them! Even the best underwater camera won't be able to capture what you'll see under the waves, so leave the camera and enjoy.
Dusky Dolphins are small but they love to play. You're guaranteed to see a few back-flips before the day is over! If you don't have a good sea stomach, beware the salty sea water and the rocking boat.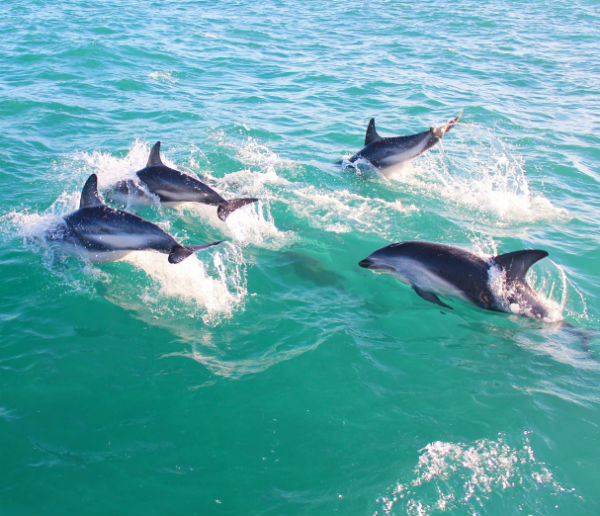 Image Credit: Trover
Watch Blue Penguins Come to Shore for Sleep Time
The smallest species of penguin in the world calls New Zealand its home. At just 33 cm tall, many Blue Penguins come in rafts out of the ocean each evening after a day of hunting and eating. You'll get the best view as they scramble their way up the shore towards their homes to hibernate.
Visit the Blue Penguin colony in Oamaru for a bird's eye view. Unfortunately, photography isn't allowed because the little penguins are very skittish. On land, they're as awkward as any waddling penguin, and you'll want to watch out for a few strays when you leave the parking lot!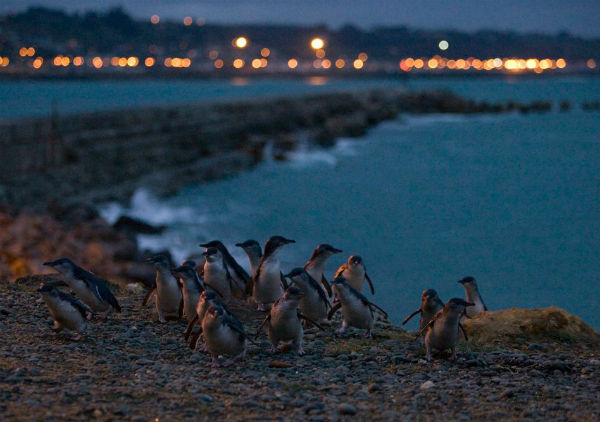 Image Credit: Birding New Zealand
Experience the Wonders of the Te Anau Glowworm Caves
This is one item on my trip itinerary I didn't get to do because they were sadly all booked up, but I've heard the experience is magical. Glowworms are unique to New Zealand and the underground limestone caves form a labyrinth of watery passageways you can explore by boat. Your guided tour will start on Lake Te Anau with a boat cruise before moving into the glowworm grotto. You'll see stalagmites, whirlpools, and waterfalls, not to mention the incandescent light from glowworms decorating the cave ceiling.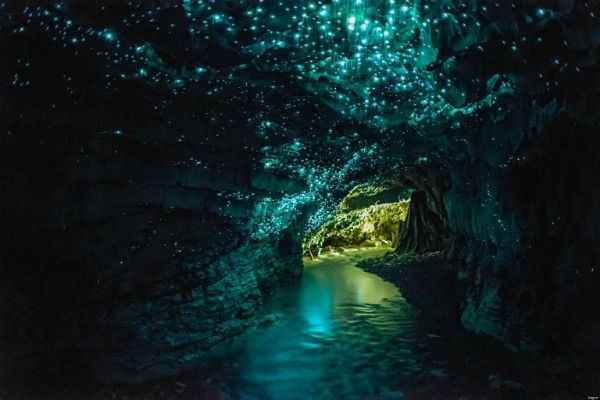 Image Credit: The Time Travellers Club
Hop on a Boat at Milford Sound
Continue your journey in Fiordland National Park and take a boat cruise at Milford Sound for a once-in-a-lifetime spectacle. Glaciers carved the craggy cliffs, deep trenches, cascading waterfalls, and snow-capped peaks to form the magnificent landscape of today. It's known as one of NZ's best natural wonders, and although the temperatures can be chilly out on the water, the area is surrounded with lush rainforest. It's the wettest part of the country, and you'll believe it when you see the amount of mountain streams and waterfalls. Why else would seals lounge on the rocks if not to get a shower? You might even see a dolphin or two…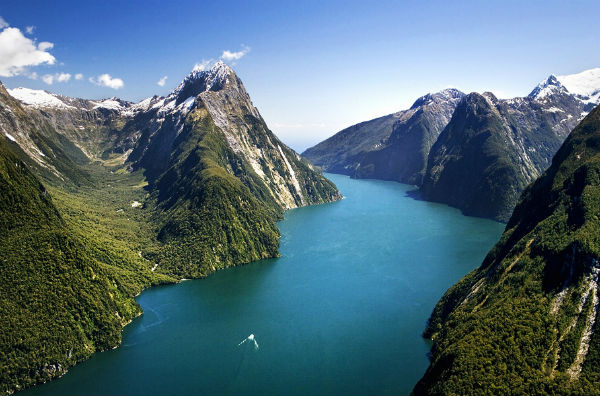 Image Credit: Absolute New Zealand
See Mountains & More from Horseback
As you reach the tip of the South Island, you'll arrive at the adventure capital of Queenstown. The amount of activities available here are countless, but don't forget to take a scenic horse trek in Glenorchy. Even if you're not an experienced horse rider, you'll be glad you got to see the filming locations for Isengard and the Misty Mountains in Lord of the Rings from horseback!
Cross rushing rivers, canter through grassy fields, and stroll through beautiful forests. If the colourful Lupins are in season, your path will be covered with pink, white, and purple flowers. It's your chance to get away from the hustle and bustle of the city and get a real nature trail ride.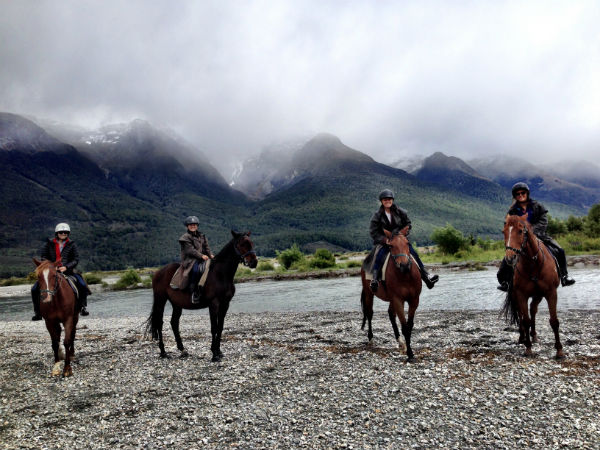 Take a Leap of Faith in Abel Tasman
Although my travels ended in Queenstown, a heard a lot of good things about the skydiving in Abel Tasman. Before getting on the plane to come to NZ, I swore I'd never go bungee jumping or skydiving, but by the end of the trip, I wanted to be 16,500 ft up in the air with a parachute strapped to my back. New Zealand does that to you. If you didn't think you were an explorer, you will become one.
With a free fall for over 70 seconds, this is one of the highest skydives in NZ, and you'll be able to see mountains from the North Island while in the air! You'll also have the option of buying a photo and video package of your skydive at the end, which is insanely cool.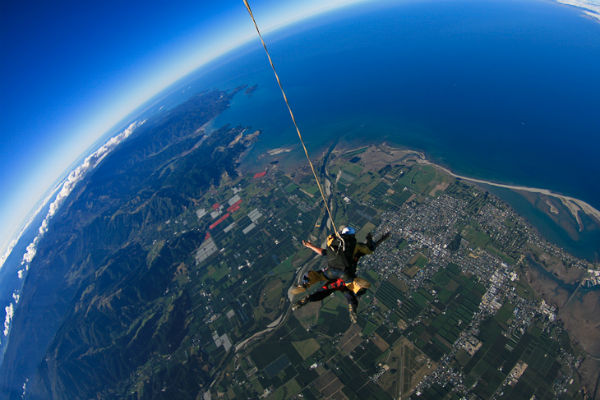 Image Credit: The PlanetD
See an All Blacks Game & the Famed NZ Haka
By the way, Rugby is sort of a religion in New Zealand. Be sure to buy tickets to see the reigning champion All Blacks play, and you'll get to see their famous haka, a traditional Maori war dance involving shouting and stomping. In this case, it's used to demonstrate strength and to intimidate their opponent, but the haka is also commonly used to welcome guests and to show respect.
You'll have many opportunities to witness a traditional ritual throughout the country by the native Maori people, and although I never got to go, it's on the list for my next visit.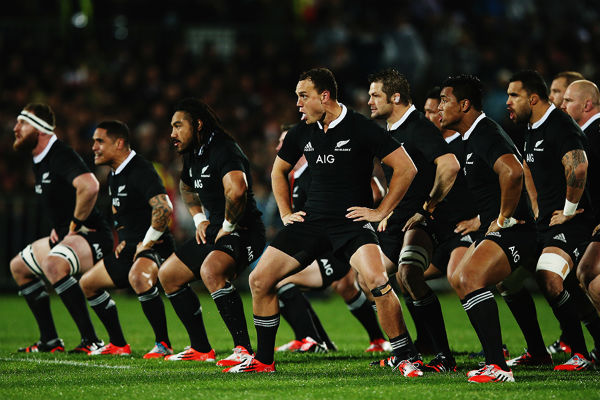 Image Credit: ESPN